Professional Painters Can Revitalize Homes and Offices with Color
July 9, 2018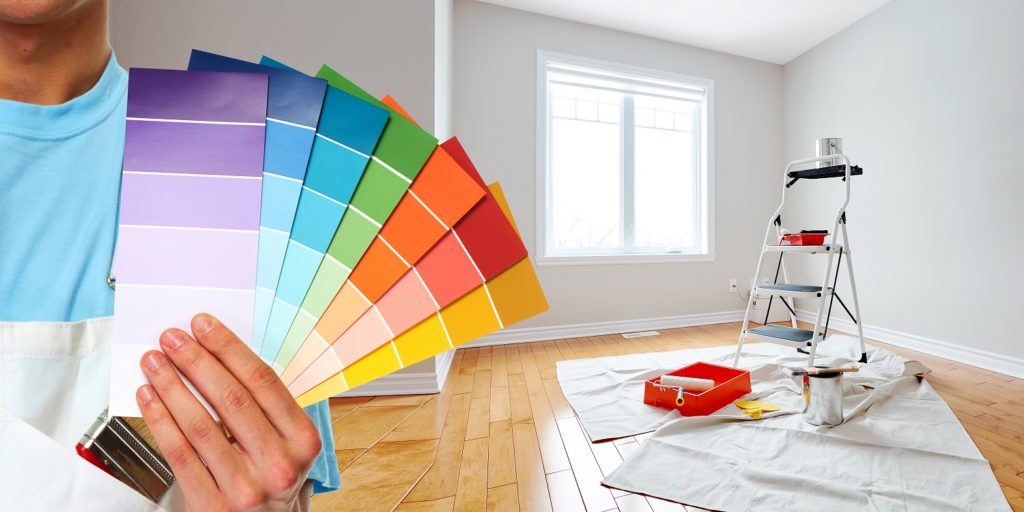 Let's face it: living life surrounded by white walls can get very dull very quickly. Whether it's a workplace or a home, white walls are just begging to be painted over. If you're in the El Paso area and you're looking for professional painters, choose R Company. By choosing an experienced team, you'll feel confident in knowing the end result will be exactly what you expected!
Bring Light Into Your World
There's a method to choosing the right color for any particular interior. Let's say you're expecting and you want the baby's nursery to be a calming environment. Instead of keeping the walls white, you can choose from a variety of colors so your baby will benefit. It's true, color affects everyone including babies! If you'd like a calming and refreshing ambience, choose green. For a more warm and comforting environment, go for orange. If you're unsure what you want, simply ask your team of professional painters.
Perhaps you've quit your job to pursue your dream of selling handmade crafts online. You'll be spending a lot of time indoors, working and posting your products on a variety of websites for the world to see. You can have your walls painted soothing colors so you'll feel calm and refreshed throughout the day. Paint can bring color and light into your world!
Corporate Environments Need Love Too
If you're a business owner, you need to keep your employees and clients in mind. When they walk into your commercial building, do you think lifeless walls will entice them to shop or work as efficiently as possible? Color truly affects how we perceive certain environments. Certain colors—such as blue, yellow, and green—can make environments more productive, creative, and balanced, respectively. By hiring professional painters to take care of the task, your office will be revitalized in a quick and efficient manner so your employees can get to work sooner rather than later. Professional painters can also take care out exterior projects. Due to El Paso's dry desert climate, the color of building's exteriors tend to fade rather quickly. A great way to rejuvenate your building's look is by having its exterior repainted. If you want to take the next step, have it painted a new, striking color!
The Right Professional Painters in El Paso
Whether you're looking to have a nursery or an entire office building painted, it's necessary to choose the right team for the job. R Company has been making El Paso's homes and businesses more beautiful for years. Our team is ready to bring color into your life. Contact us today to learn more about what we can do for you.