Deck and Patio Contractors in El Paso, TX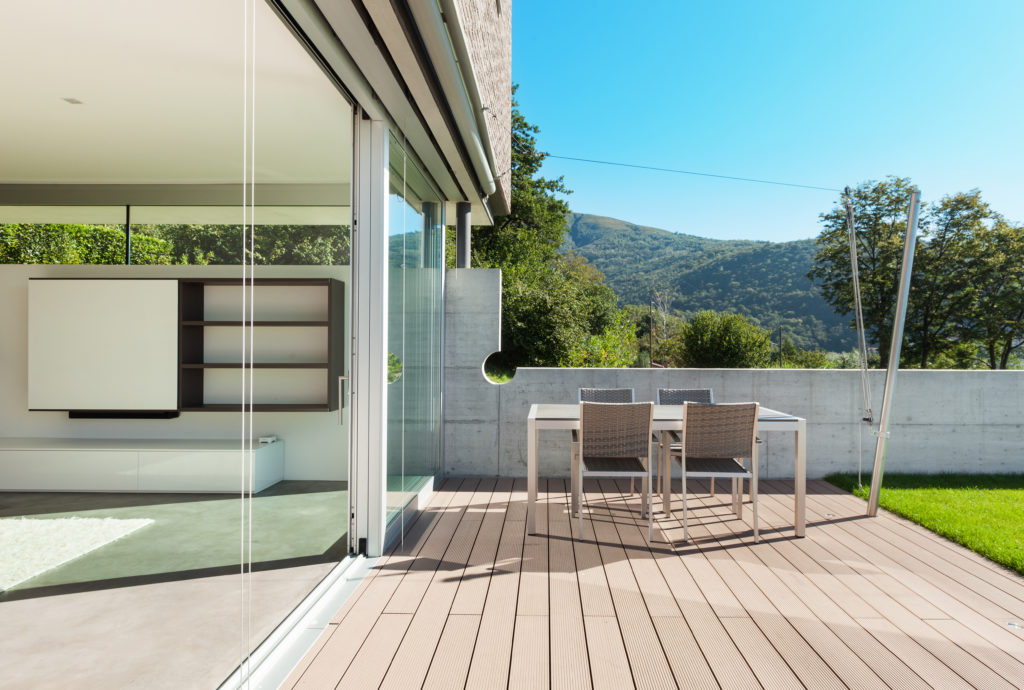 El Paso is a great city in many ways, and one of the ways it is great is because of the weather. While others may call it hot, we like to think of it as the perfect weather to entertain and enjoy the outdoors all year long. Your backyard is the perfect stage to create an oasis in this desert city, and what backyard oasis is complete without a deck or patio. R Company can help you create the perfect space to enjoy the great El Paso weather, entertain friends and family, and make your backyard look a place everyone wants to be.
Enhancing Your Backyard with a Patio and/or Deck
While the weather in El Paso is great for entertaining, it can also mean death to any greenery you decide to put in your yard. By deciding to put in a deck or patio space in your backyard, you reduce the need for filler in your yard. This way, you can fill in space that would otherwise need constant upkeep in weeding, spraying, and other tireless maintenance that needs to be done in order to not be overrun by weeds and dirt.
If you are a big entertainer, a deck or patio space will let you host your next big barbecue in style and comfort. By outfitting the space with some nice lounge chairs or outdoor furniture, your guests will have a great place to hang out while you prepare delicious food in a designated space. A nice deck can last years, giving you and your family a great space to enjoy your backyard.
Which is Better: a Deck or a Patio?
The best choice for your space will always end up being your decision. It also will depend on the space available in your yard. If you want to leave more space for a swing set or for your dogs to run in the sun, a deck may not be the best choice. A patio space right outside your back door can suit your needs. However, if you have a big swath of backyard and really want to make your backyard an entertaining oasis, a deck will serve your purpose nicely.
We Build Quality Decks and Patios in El Paso
Whatever you decide, our team is ready to build a quality product for your enjoyment. We never hire out any of our work- our team is experienced in providing every service we offer so you can be sure you are getting the team you expect. For more information about our services or to get started on your next backyard project, call us today!