Bathroom Remodeling Services in El Paso TX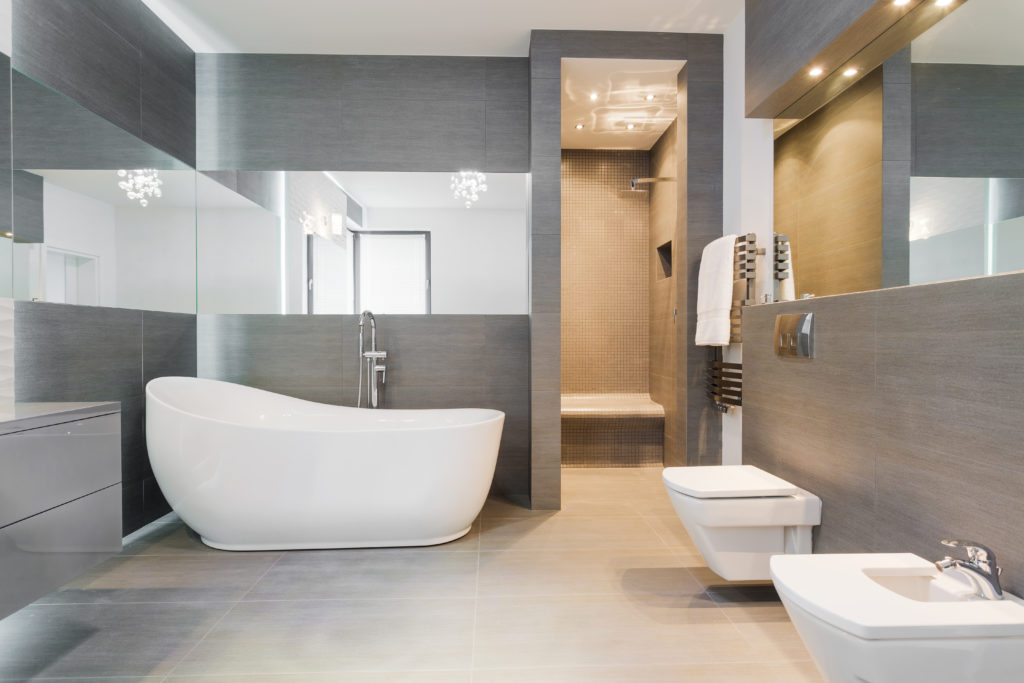 Like any other room in your house, there comes a time when bathrooms just need to be remodeled. Think about it- every other room in your home is usually updated on a regular basis. Just like any other part of your home, everyday wear and tear takes its toll on your faucets, sink, and toilet. When things start leaking, looking a little worse for wear, and/or starting to show signs of age, it's time to call in the professionals. The experts at R Company are ready to help you take old bathrooms and create something entirely new.
Keeping Up with the Times: Modernizing Bathrooms
There are many reasons why you would need to update your bathroom. And what's more, there are many reasons why you would want to. Maybe you've never really liked the lighting in there, or perhaps you have always hated the way the sink leaks just a little at night. Well, remodeling your bathroom is a great way to update and get rid of all those things you've secretly, or not so secretly, disliked. Whatever the reason, it's always a good idea to modernize your bathroom. Not only can you finally have the bathroom you want, but there are some good reasons to invest in a few updates.
Why Should Bathrooms Be Remodeled?
It will increase the value of your home

Any investment you make on your home will always bring up the value of your home. By keeping up with the times, the resale value of your home will always stay up. Not to mention that any buyers will always be more interested in a modern home than a dated one.

Mold and Mildew have Taken Over

In a humid place like a bathroom, mold, and mildew will always thrive. Cleaning and scrubbing can only do so much against the inevitable invasion. Tubs and shower doors are not meant to last forever, so updating them is just as much for usability as it is for aesthetic reasons.

Plumbing Problems

Your bathroom is probably one of the most used, if not the most used, rooms in your house. It is not a big surprise that all that use will come with a host of problems. Eventually, repairs can only do so much. Updating your sink, toilets, etc., will prevent you from throwing money at a sinking ship. Redoing your bathroom will give you brand new parts that don't give you problems.
Trust R Company for Quality Work
At R Company, our trained team is ready to help you create a new look for your bathroom. If you want to modernize, or are simply tired of the same old look every day, our experts are ready to help you create the bathroom you want, or you need. Call us today for more information about our services.