The Benefits of Installing New Doors and Windows During Winter Months
November 9, 2021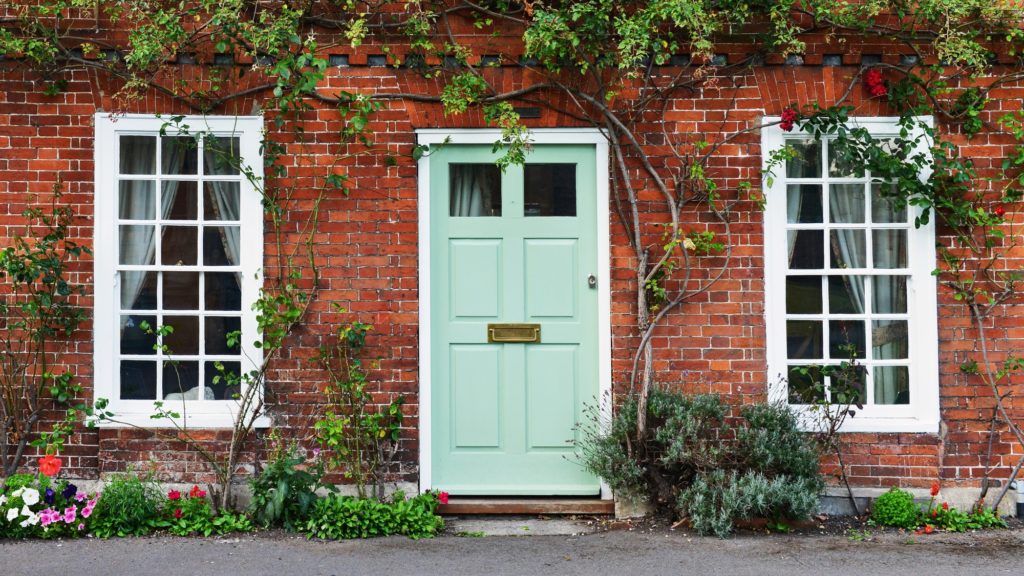 This winter, energy bills around the world are going to be up to 54 percent higher than last year, making it one of the most expensive winters in a while. This means you want to be able to maximize your heating efficiency to reduce the energy you need to stay warm, but how is that possible? One excellent way of doing this is by getting new windows and new doors before the cold begins. With a door and window installation, you can avoid those higher bills. That is not all that installations during the colder months can offer.
Here are some benefits you can expect when you get windows and doors installed at the beginning of winter.
Cold Weather Pinpoints Issues in Doors and Windows
One of the benefits of getting doors and windows installed in the winter is that the cold weather itself helps identify issues. In the warmer months, you may not notice drafts, but you will feel that chill in the winter!
All you have to do is run your hand over the window or door. So, that even the smallest of cracks will become noticeable. If there is water damage, you may also see signs of that if ice forms.
The cold weather can cause joints and hinges not to work as they should. This may mean hearing noises that can point to damage you may not have noticed. You may even have difficulty opening and closing the door or window, which can tell you it is time for a replacement.
Off-Season Prices for New Doors and New Windows
Most companies that offer window and door installations see a bit of a decline in clients during the winter months. To offset this, they offer incentives like reduced prices and package deals.
Getting an installation in the winter will allow you to choose options you might not otherwise have been able to afford. By understanding that demand goes down at this time, you can save money and get the products you prefer.
Flexible Installation Dates
It can be frustrating to decide to get new windows and doors and then have to wait weeks for the actual installation to happen. That is a common issue in the spring and summer months when the companies offering these services are busiest.
In the winter, fewer people will get installations of windows and doors, making the business's schedule a bit freer. Once you decide to begin the project, you will not have to wait weeks for the company to install windows or doors in your home.
You will also be able to have more of an input as to the exact day when the installation takes place. However, in the busier months, that is not the case.
In the winter, the installation can happen when it is most convenient for you.
Curb Appeal for the Holidays
When the winter holidays arrive, you want your home to look its best so that you can welcome family and loved ones. If your doors and windows are damaged or just look like they have been around for many years, your home will not look its best.
Hang wreaths from new doors and add garlands to new windows to have your home looking gorgeous for the holidays.
Efficient Door and Window Installation
Experts offering these kinds of installation services know that it can be a worry to have your home open to the elements during the winter. This means they send their most experienced installers to get the job done.
In the winter, the installation is done one window or door at a time since that helps minimize the cold air that enters the home. In the warmer months, many windows are removed at the same time, and that can mean that your home is open to the elements for longer periods. If that is something you want to avoid, choose the winter for installation.
Boost Energy Efficiency
Damaged windows and doors allow drafts to make it into your home. That is a serious issue in the winter when your heating units work hard to keep the house at a comfortable temperature.
If your heating units have to work even harder to offset the drafts, it will use more energy. In the long run that equals a much higher energy bill for you.
New windows and doors mean you can ensure your energy bill does not go up, and your home remains toasty.
Help the Environment
When you have your heating units using up so much energy to deal with the drafts that can come from damaged windows or doors, it puts more strain on the environment.
HVAC units use fossil fuels of some kind, and they do release greenhouse gases. A home with new windows and doors will reduce the carbon that your HVAC system releases into the air.
Hike Up Security
 It's easier for animals and even people to get access to your home with damaged doors and windows. You want to be ready for the worst of the winter when the days are shorter. Having experts installing brand new windows and doors, it will be much harder for anything to find its way inside.
Hire the Experts
If you have noticed your windows and doors are not looking their best or are even showing signs of serious damage, it is time to schedule a door or window installation.
Contact us right now to get new windows and new doors before the winter starts.