7 Reasons Why You Should Consider Adding More Space to Your Home
January 24, 2022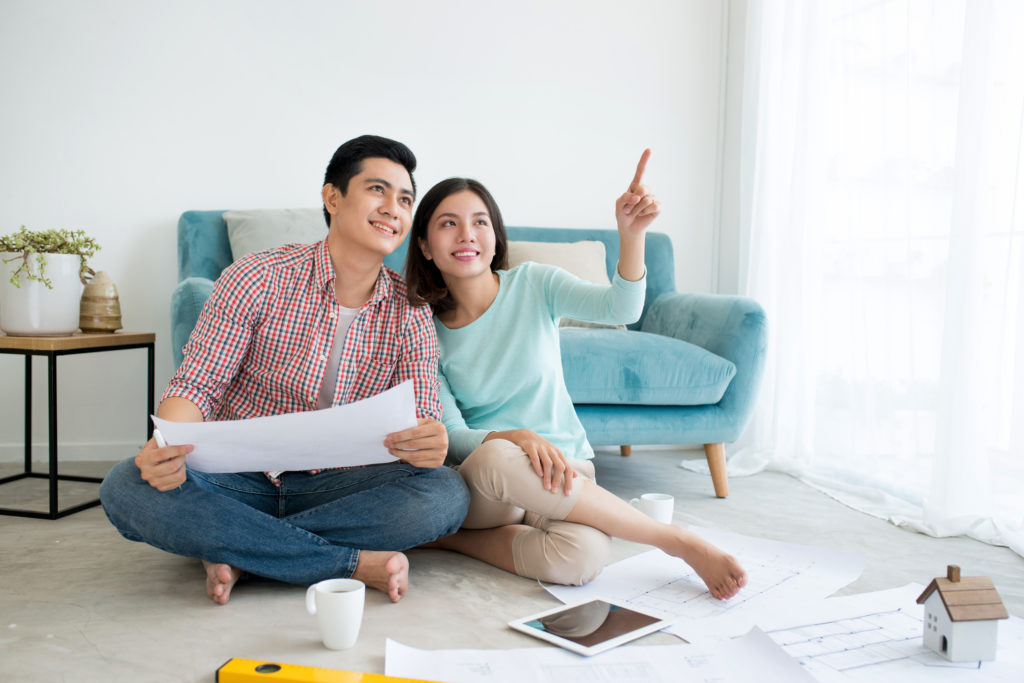 There are several factors for homeowners to consider adding square footage to their homes. Adding more space to your home can be something as simple as adding an extra bedroom, expanding the kitchen, or knocking down a wall to create one big bedroom. If you debate whether adding more space to your living space is right for you, we're here to help. We discuss instances in which making a new addition to your home could do some good for you and your household. 
You're Planning to Add to the Family 
If your family anticipates more children in the future, adding another room could definitely help you prepare for the future. Getting started on an extra room now will save you from making extra room for a new family member in the long run. By working on an addition now, you can rest assured knowing you are prepared to add to your family and provide your little ones with their own rooms. 
You've Considered Custom Projects 
Building a custom home will require much more time and money. Often, homeowners may think a custom home may better serve their needs, but if all it takes is needing one more room or a bigger living space, you can simply add onto the house you're living in now. By adding square footage to your home, your home will be ready in no time, and you can work towards paying off the additional space with ease. 
The Need for More Storage Space
Adding more square footage to your home could provide you with that much-needed storage space you've been considering for a while now. This is especially useful if you need extra space to store essentials. You could even use this space to dedicate more time to hobbies or to use it as a home space. You just need to make sure that this space will not be used to clutter and overflow with random stuff in your home. 
You're Planning on Taking Care of a Loved One 
Your child may be returning from college, or you could have an elderly parent moving in to get help looking after themselves. You might even be bringing a baby into the home. Whatever the case is, if your family is growing (and growing fast, for that matter), you should definitely consider adding more space to your home. A bigger home is often necessary when it comes to caring for and providing space for a loved one. 
You Could Add Space by Renovating 
If you are a homeowner, you have the freedom to make the option of making your home bigger with an extension or by converting an unused room. This can be much cheaper than moving into a bigger house. Often, when you own a home, there are many ways that contractors can renovate your home to add square footage to it. This is most likely not an option if you are renting a home. 
You Have the Time to Take Up an Upsizing Project
Take the opportunity to renovate your home any chance you get. If you are at home most of the time or if you work at home, it makes it easier for homeowners to take the time they need for a renovation project. Like this, you will be able to communicate with contractors more often and answer their questions immediately. When it comes to adding more space to your home, you should take advantage of every opportunity you get because you may not have this time until years later!
You Have the Money
One of the last factors that tell you that additional square footage could benefit you is if you have the money to pay for the project comfortably. You've been working on your savings for all those years. Treating yourself to the home project you've always dreamt of is now possible thanks to all the time you've spent setting money aside! If you are confident you can take on a project now, you should definitely take the chance to do so. 
Take Your Home Remodeling Project to the Next Step with R Company
So, if you are ready to start adding more space to your home, we are here to bring your ideas to life. Contact the professionals at R Company today to start working out your home addition project.