Renovate or Move? 9 Reasons Why You Should Consider Remodeling Before Looking Into a New Home 
March 15, 2022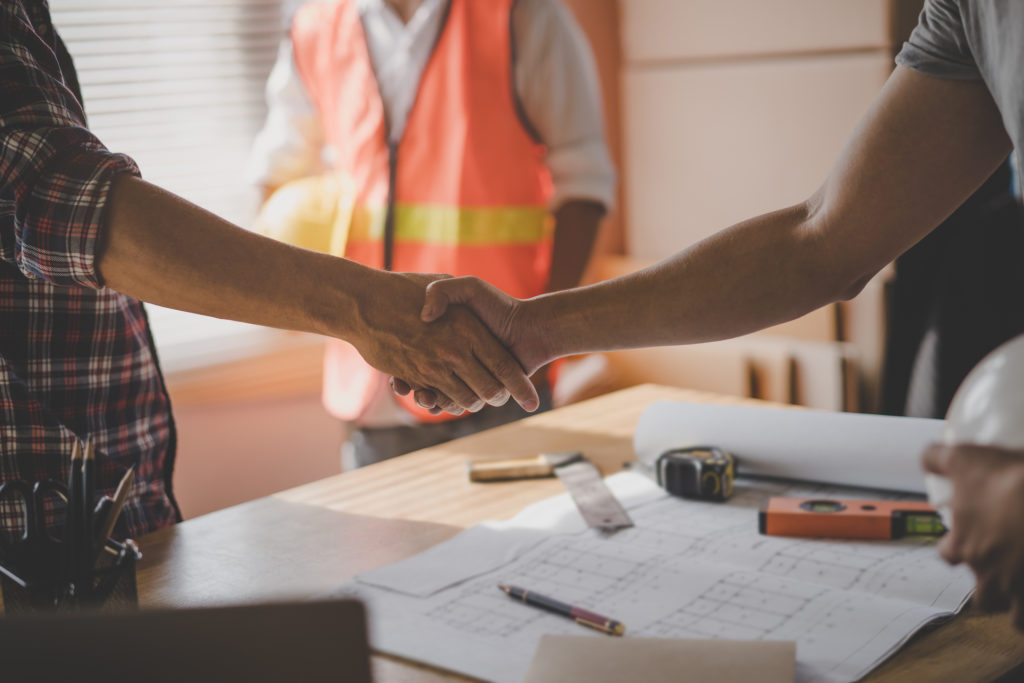 Your home could no longer be meeting your needs, for one reason or another (or several). This may have you asking yourself if you should move or renovate. There are many factors that come into play, but oftentimes, simple renovations are just what you need to make your home more suitable. We discuss how a renovation project may be beneficial over moving into a new home. 
It May Be Cheaper to Add Simple Fixes and Renovations 
While a new home may seem like a fresh breath of air, this kind of investment costs more than a home renovation project, especially if you just need a couple of fixes to make here and there. If you are looking for a way to improve your home life on a budget, a home renovation project is a perfect place to start. 
What Does Your Home Have that Others Do Not?
You never know how hard it is to make a move into a new home until the day comes. This emotional attachment often leaves homeowners feeling regretful, wishing they hadn't decided to move out of their home so soon. Of course, it is not wise to let emotions get in the way, but if you are not too keen on the idea of moving, it is best to just sit on the idea before making any serious moves. 
The Climate of the Real Estate Market 
Given the circumstances in the real estate market, homeowners are advised to hold off on selling their homes. This is because as of the climate in 2021 and 2022, it will not be easy for homeowners to find a new home. The market is rather tight and the competition is high. You'd be much happier investing in a renovation project than investing in a home that wasn't the first choice on your list.
Is the Timing Right for You and Your Family?
When choosing between a home renovation project or buying a new home, you have to consider how it will affect your family, in addition to your desires and needs. If you move into a new home, you will have to look into new schools for your children and what would be close by, such as grocery stores, convenience stores, clinics, etc. 
A Question of Space 
People may feel obliged to move into a new home for the sole purpose of needing more space. This can easily be resolved by planning out a home renovation project. You can reconfigure your home for more space or expand it by investing in a home renovation project. This can be worth much more of your time and money as opposed to a new mortgage! 
Curb Appeal Can Easily be Improved 
You could gain so much more by investing in your home than having to purchase a new home. By adding a couple of renovations to your home, specifically to your landscaping and exterior, your overall home value increases, meaning you could profit more if you ever decide to sell your home. Invest in your home now that way you can gain from it later on! 
Factor in Landscaping, Patio Renovation, and General Maintenance 
Maybe your home has everything you could ever need but could be lacking in landscaping, in the front and backyard patios, and overall maintenance. These can easily be upgraded to your needs with a home renovation project, meaning you do not have to sell your home only to move into another home! After all, you may find things that you are not hot about in a new home, so you might as well invest in the home you are living in now. 
Consider the Effects of Your Commute 
Will moving into a new home extend your commute? If so, then you should highly consider staying where you are. Of course, in addition to the commute, you should research the neighborhood you are considering moving into and if you do not find yourself impressed by surrounding areas, it's might not be the smartest to move into a new home. Compare what your home has to what a new home has and lacks. 
You Can Customize Everything in a Home Renovation Project 
A home renovation project gives you the freedom you're looking for when it comes to designing and upgrading your home. Customization may be much more costly if you want to customize a new home. Customization is much more affordable and flexible when you are adding to your home that you already own. With that being said, customizing your current home is much more worthwhile!
Bring Your Home Renovation Ideas to Life with R Company! 
Remodeling a home is a big decision, but it is a decision we guarantee you will never regret! If you are ready to start making changes to your home, big or small, we would be more than honored to help. Contact us to get started.