10 Best El Paso Summer Home Renovations
May 20, 2022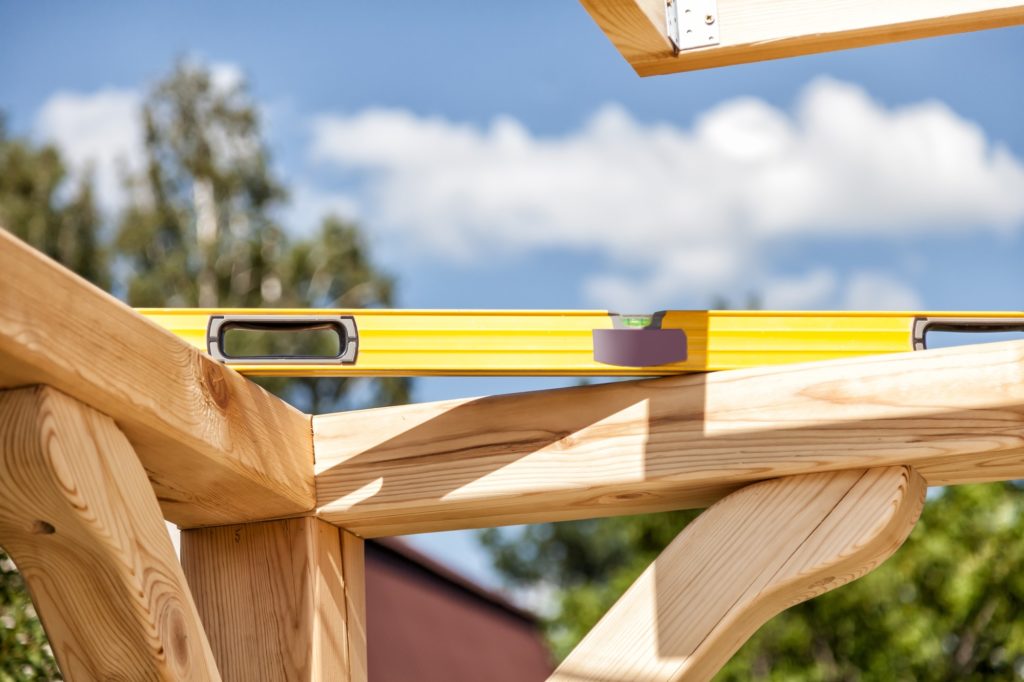 If you have been thinking about taking up some summer home renovations, the summer is the perfect time to do so! The warm weather days make it easy to get projects down around your homes, such as kitchen renovation, bathroom renovation, and even landscaping! Additionally, the summer is ideal to get outdoor projects done because you don't have to worry about cold or freezing temperatures interfering with your efforts. With help from home renovation experts, you can check off your home renovation task list within weeks, possibly in a couple of days! We're here to help you get started with some project ideas. 
Upgrade Your Patio 
The first task you can get started with for your home renovation project is your patio. You can actually knock out several tasks when renovating your front patio and landscaping such as:
Pressure-washing

Staining your deck 

Applying fresh paint 
With help from a professional, you can get rid of cracks and crevices, waterproof your deck, brighten up the paint, and clean up your landscaping.
Work on Your Landscaping 
In addition to your patio, you can work on your landscaping in your front and backyard. Should you ever have guests over, you want to make your yard feel comfortable and clean to hang out in! From building a walkway out of crushed stone veneer to adding flower beds, there is so much you can do to add a fresh perspective to your landscaping. 
Replace the Gutters 
While the summer means fewer winds and warmer temperatures, it's important to expect the occasional rainstorms. With that being said, you need to make sure your gutters are in perfect condition to run water off from your roof. Check your gutters and if you find that they have any damage, then it is time to leave them in the hands of a professional.
Give Kitchen Cabinets New Paint 
The kitchen is one of the many places in your home that invites a new season. Planning to host any dinners or events this summer? Then it's time to work on the kitchen renovation you've been holding off! You can easily make your kitchen feel new and fresh by giving your cabinets a fresh coat of paint. You could also take this opportunity to try a different color to fully invite the summer season in!
Add a New Garage Door 
Garage doors fall into the category of all-too-forgotten areas of the home. While you may be used to the creaking and malfunctioning nature of your garage door, it will only get worse. Dents and lack of luster are other signs that indicate the need to be replaced. Many new garage doors are designed with extra security, making it all the more beneficial. 
Install New Siding 
The siding of your home is susceptible to flaking and peeling within just a couple of years. Your siding is one of those things about almost every home that needs renovation. Old siding is notorious for developing mold and mildew, rotting the material away. Re-siding your home increases curb appeal and is crucial to your landscaping. Like many other projects, re-siding is best done during the summer. 
Replace Roofing Shingles
The summer weather does make it easier for renovations, but the motives for roof replacement and maintenance are different. The warmer months are the best time for a roofing project because new shingles often require heat to form a weathertight seal. This is why you rarely see contractors working in wintry conditions. If you want to check roof renovations off of your list, now is the time to start looking for estimates. 
Seal Your Driveway
Driveways are commonplace to gather during the summer. This is the place where kids go outside to play, family members come over and have dinner. You can get a head start on prepping your driveway by sealing it. A new seal extends your driveway's life by 3 to 10 years. Resealing your driveway is especially recommended for areas with very rainy and snowy winters and very hot, humid summers. 
Replace Your Windows 
There is nothing quite like the feeling of the summer sun. With all the natural light that the summertime provides, you want to enjoy every minute of it! If you want to bring more natural light into your home, you can add window replacement to your summer home renovations list! Windows could also be part of your kitchen renovation plans if you want to bring more natural air into your dining. 
Install New Kitchen Countertops 
Another task to add to your kitchen renovation project: installing new and improved countertops. Countertops experience a lot of wear over the years with all the cooking and meal preparing going on in your kitchen. It is best to take care of this project right away because a team of professionals will have to haul the old countertops out and carry the new countertops in. Afterward, they will finalize with installation. 
Explore More Summer Home Renovations Ideas with The Pros at R Company 
Here at R Company, we are always ready to help you achieve your landscaping and home, kitchen, and bathroom renovation ideas and dreams! Contact us today at (915) 373-4127 to get a quote.